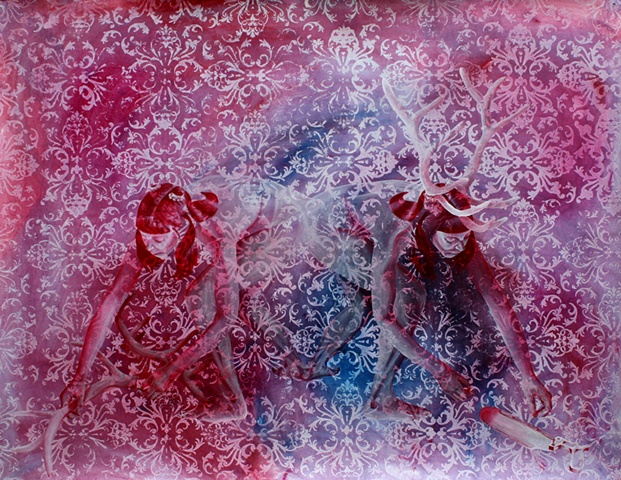 No other subject expresses the power that the human figure can bring to a painting.
My portraits often share an intimacy that exceeds original intent. I strive for visual tension by juxtaposing fleshy softness upon backgrounds that are flat and modern. Each work, whether painting, sculpture or otherwise, grows within the process of its own execution. Creating with a vocabulary tied to neither place nor time, I often disturb realism with elements of abstraction.
All of the work is based on identity, portraying the figure psychologically and emotionally exposed in an attempt to strip away pretense and uncover the rawness and vulnerability of being human.
I believe that meaning and understanding are constructed, formed at the point where art and viewer interact. Both the artist and the viewer bring something to the experience, and their interaction creates meaning.